The Baby Hooded Towel is an universal and timeless Poofi product, its great functionality makes the first bath easier. A special rubber band allows to wear the towel as an apron, so that the parents have their hands free and can give full attention to the security of the child. Towel edges are rounded, which is applicable in the case of older babies care. When you want to wrap the baby standing in the tub and avoid getting the towel wet. With this feature, the child may also walk freely wrapped in the towel – without the risk of tripping.
The hood helps to maintain your child warm.
This is how it works: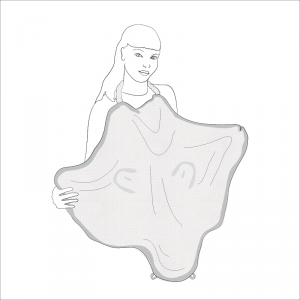 Put the towel as an apron and bathe your baby without the risk of getting wet.
Take your baby out of the bath, hug it and wrap in the towel.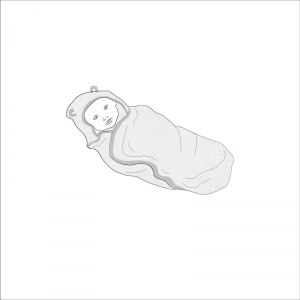 Take the baby to the changing pad and carefully take the towel off. You can now dry the baby with the towel.

All materials used in Poofi products are Oeko-Tex Standard 100 Class 1 certified (can be in direct contact with the skin of the newborn).
The towel is made in Poland.