The Baby Hooded Towel is an universal and timeless Poofi product, its great functionality makes the first bath easier. A special rubber band which is stiched to the bottom of the towel allows to wear the towel as an apron, so that the parents have their hands free and can give full attention to the security of the child. Towel size is 85×85 cm which makes it suitable for first 12 monts after the birth.

The highest quality cotton terry absorbs water extremely well and is super soft.
Poofi Cotton Towel has also a hoodie that helps to maintain your child warm.
This is how it works:
1. Put the towel as an apron. Bathe your baby without the risk of getting wet.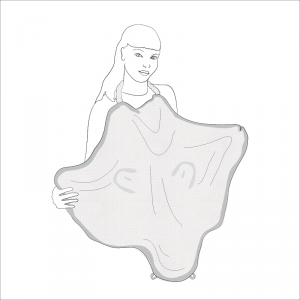 2. Cuddle your baby just after the bath :)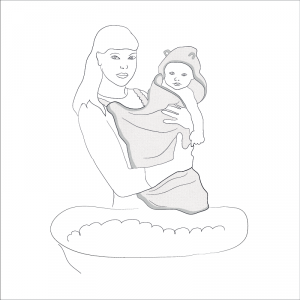 3. Move your baby to a safe place like a bed or a changing pad. Carefully take the towel off your neck and wrap the towel around your baby to keep it warm.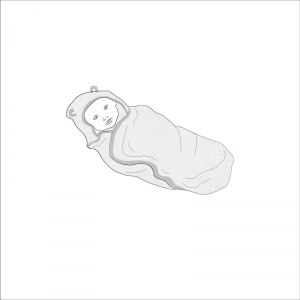 The hoodie in the towel has cute "ears" attached that make the towel look sweet and playful. They can also be used for hanging the towel.
The towel can be machine-washed in 40 degrees Celsius.
All materials used to make Poofi products have an Oako-Tex Standard 100 certificate with Class 1 rating (allowed for direct contact with a newborn's skin).
The towel is made in Poland.