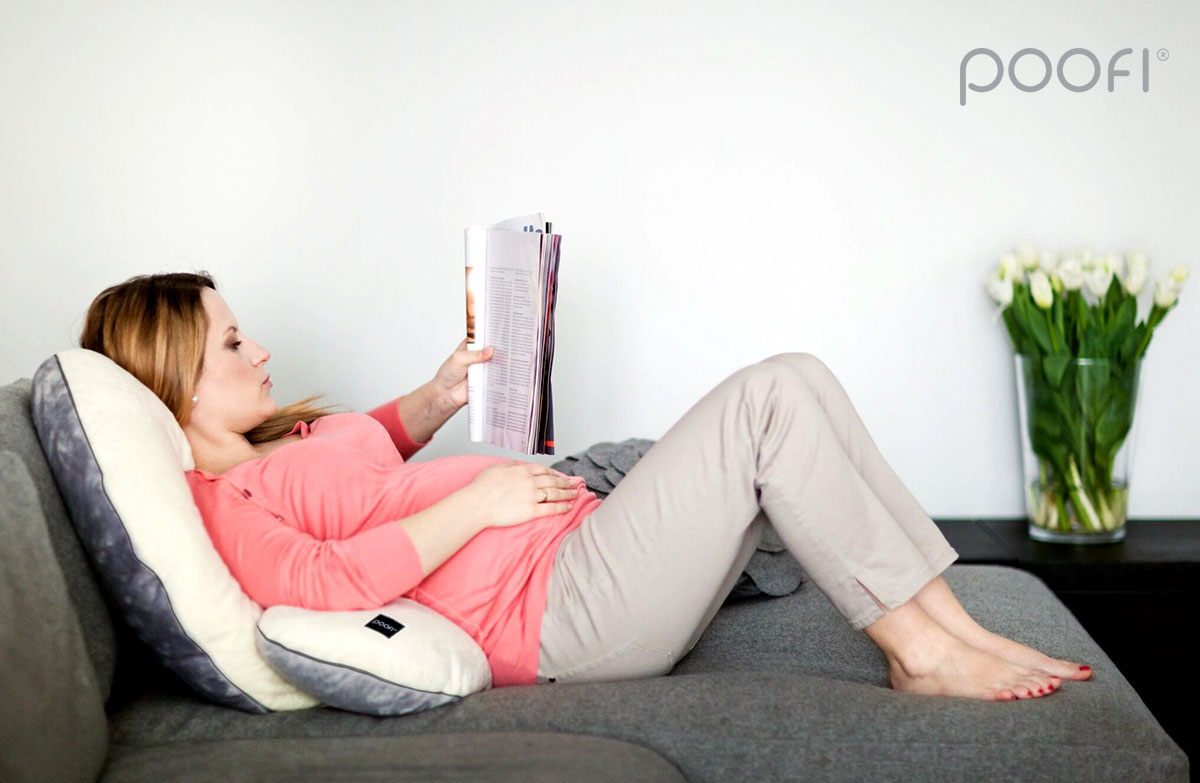 Back pain during pregnancy
Back pain or discomfort during pregnancy is one of the most common complains and  should be expected to some degree by most women. It happens to 50-80% future moms, even if everything else about their pregnancy goes smoothly and the mom is healthy.
Back pain may be experienced during any point of the pregnancy, in any moment, however, it most commonly occurs later in pregnancy, around and after II trimester, as baby and the belly grows.
Back pain, as any pain in your body, may be caused by many different factors. It can be a sign of poor posture, back injuries prior to pregnancy or poor physical condition. But most of the time it is caused by baby getting bigger and this additional weight changes your posture, 'reshaping' the spine. Chest and lumbar vertebrae bend to the front, creating a new pressure on your lower back. When your belly gets bigger and bigger your center of gravity changes as well – it moves forward causing you to bend even more, stretching your back muscles, arms and neck .
Another important factors are hormones – relaxin hormones released during pregnancy allow ligaments in the pelvic area to soften and the joints to become looser in preparation for the birthing process. Weight gain can trigger or escalate the pain we experience in our back as well.
Something so trivial as back pain can really disrupt your daily routine or interfere with a good night of sleep. But there are ways to minimize and reduce the severity of the pain during pregnancy.
Exercising is the most effective remedy for that kind of pain, but only if approved by your health care provider. There is a lot of exercises prepared especially for pregnant women that will help us to stretch and loosen up our muscles. Yoga and swimming are always a very good option.
It's also important to pay attention to your posture during the day – don't slouch while standing and sitting, always use backrest while sitting and don't cross your legs. You can also use some extra stool to keep your feet higher while sitting or resting.
Soon-to-be mom should not carry around any heavy things and remember to squat to pick up something instead of bending over.
Wear only flat shoes, avoid high heels and ask your partner to take all the wearing house chores over.
At night try to sleep on your left side [ you can read our post about benefits or this position here] on medium- hard mattress. Think about using pregnancy pillow that will support your belly and rest the painful back and give you a night of a good, healthy sleep. And you will wake up in the morning well rested, with a smile on your face, ready for another beautiful day. :)