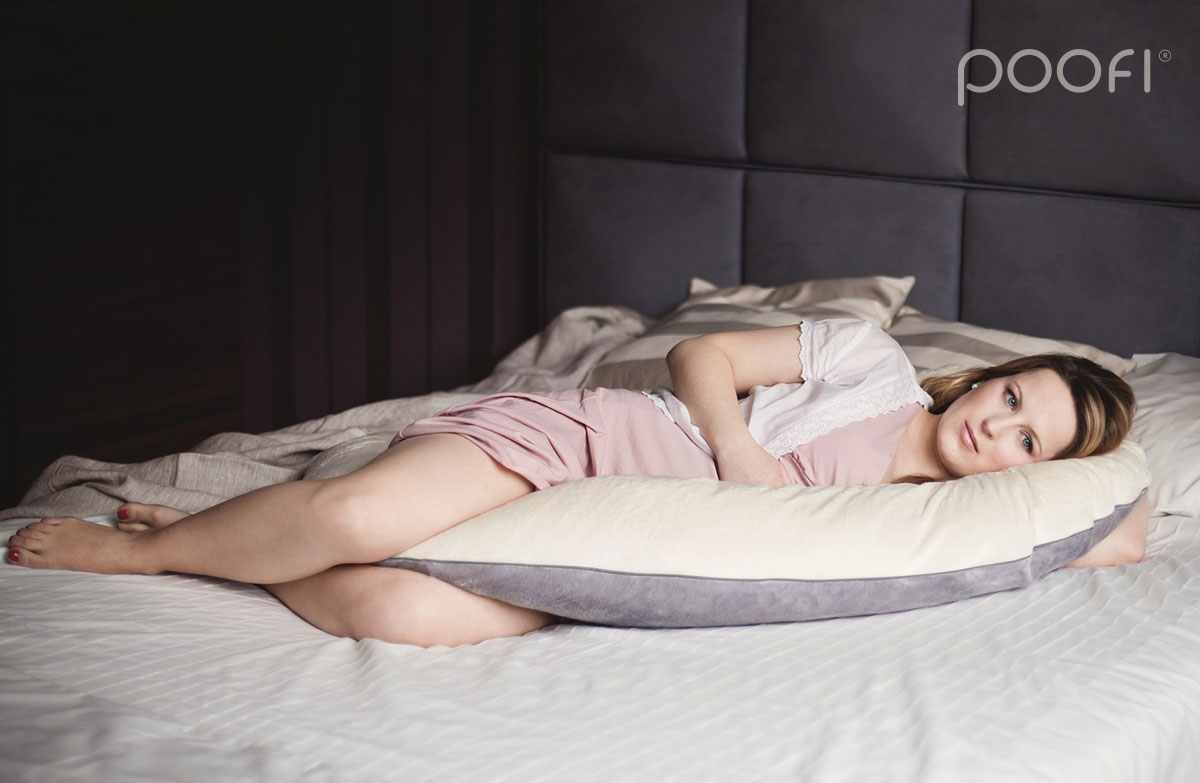 Sleeping on your left side
Sleeping on your left side is not only an advice future mom are getting; it is something we all should consider to turn into our habit. Why is it so important?
Our bodies from the outside may look symmetrical.
But our insides are anything but that.
Medical researchers have found that sleeping on our left side gives us the best health benefits from all sleeping positions, offering us stimulating particular organs and overall better body and mind condition.
A lot of our vital organs are on our left side – our stomach and pancreas, for example. Think about going to sleep with full stomach and then falling asleep on your right side. This will put your stomach on top and that, together with gravity, will cause an obvious thing – everything that's inside of it will start to overflow.
Sleeping on left side can help with one of the most annoying ailments pregnant women are complaining about – heartburn. It also helps our kidneys to work more efficiently and flush out all the toxins and urine built-up from our body. Easiest way to fight with swollen feet ;)
Heart is obviously one of the most important organs located on the left. While sleeping this way, together with the gravity, we spur our lymphatic system and press our heart to pump the blood faster downhill [also into the placenta] and help circulation back to the heart. It also reduces pressure on vena cava [the body's largest vein located on the right side of the body]  thus decreasing pressure on the veins in your legs and feet.
Are you getting dizzy after getting up sometimes? Or you get a burst of black spots in your eyes then? If yes, then you should also consider left-side rest. Sudden change of  head position together with a pressure on aorta can cause short oxygen deprivation in our bodies. You can preserve that by taking the pressure out of your aorta and sleep on your left side.
But what if future mom can't get comfortable on her left side no matter what? Absolutely nothing – in normal circumstances, if her pregnancy is healthy and safe.
But sleeping on your back or on right side can make a pressure on vena cava [ on the right side of the spine]. This slows circulation down and can reduce the amount of blood pumped into our heart, pelvis and brain. In extreme situations this can lead to woman's fainting or the baby in her belly not getting enough oxygen [ fetal oxygen deprivation].
Left side rest is especially important for women with multiple pregnancies. The pressure on the vena cava is much stronger then and that's something they need to be aware of.
Of course, when we fall asleep we can't really control our movements. Even if we've fallen asleep on our left side, it's completely natural to turn on the other side during the night and then wake up on you back, for example. We can't control that, but we can still make an effort to make sure to rest during the day always on our left side and when we go to sleep, to at least fall asleep this way. To make it easier for ourselves we can use pregnancy pillows. We can shape it into 9 and this way it will support your head and neck and our growing belly.
We should think of ourselves with extra care during pregnancy and be kind to our bodies and make them feel comfortable however we can.
Let's also not forget about proper diet, exercises and regular health checks.