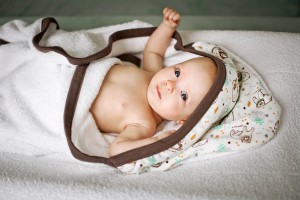 In search for perfect terrycloth
While working on new designs and products, we usually follow the same routine:
we look for new
we test new fabrics
we work on new designs
make plans about new photoshoot
pack final products
Usually two first steps are the hardest and most time-consuming.
When we were working on our towels, the biggest challenge was to find the right fabric producer. The right terrycloth. Our expectations and demands were high, it was crucial for us to find a fabric with very soft touch, absorptive and not easy to pull.
We've found our perfect terrycloth in Belgium.
Terrycloth structure is pretty simple and specific. It is a woven fabric with long two-sided loops held in place by a net. Loops are the part that touches our skin and they can absorb large  amounts of water.
It looks like this,more or less:
What's the difference between cotton and bamboo terrycloth?
Bamboo towels: the loop is very soft and sleep, it's heavier and sleeker. At first, before first washing, the towel feels almost like it's made from silk. It's not really fluffy, but more smooth. Once it's washed, the towel transforms, its loops swell and open up, making the towel fluffier and bigger. This towel absorbs water really well and dries up quickly.
Cotton towels: cotton loops are fluffy from the start and are ready to absorb water right away, without the initial washing.  The towel is really thick.
Both kinds of terrycloth are made the same way – with loops fastened on polyester netting. Both kinds of fabrics absorb water really well.
They have different weight:
Bamboo terrycloth: 420g/m2
cotton terrycloth: 380 g/m2