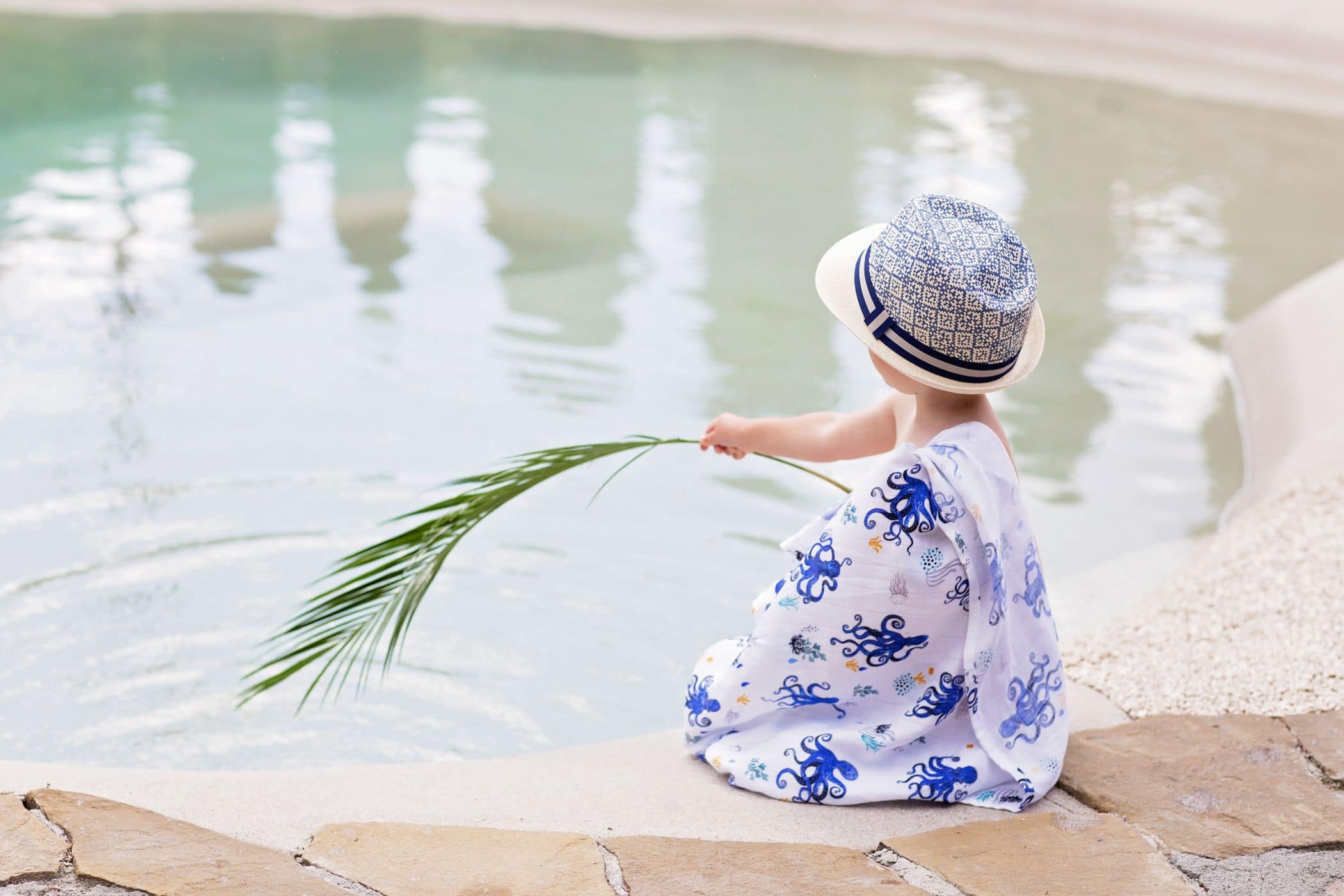 Bamboo or muslin – what's the difference, which one to choose?
Up to 2 years ago bamboo/muslin diapers were almost unknown on the market, while today they are a 'must' of every newborn layette.
Now parents can choose between many patterns, sizes, colours and lately also shapes!
The range of patterns goes together with many fabrics people can choose from – their composition, mix of fibers, heaviness, braids, etc. – all of it can make some young clintes lost and confused :)
So we will try to explain all the basic differences and straighten out the mess and confusion.
MUSLIN
Muslin is a kind of plain weave pattern, very light with characteristic square or rectangular structure, it looks a little bit like tetra fabric old kind of real nappies were made from.
How soft muslin is depends on what kind of fibers were used to make it – you can find cotton muslin, bamboo muslin or made from a mix of fibers in a various proportions.
In Poland the most popular muslin is made from 60% cotton and 40% bamboo.
for ex. see the photo below:


fot. muslin nappy 'twigs' POOFI
This year a new kind of muslin had his premiere on Polish market – with 70% bamboo and 30% cotton – offering a brand new quality for Polish customers.


fot. bamboo muslin 70%bamboo 30% cotton
Cotton muslin – a modern touch for a classic tetera fabric; but it's important to mention that this 'modern tetra' has not much in common with tetra our mothers or grandmothers were using. Fibers for this modern muslin are prepared in a new, special way, they are pre-washed and intenerated, creating soft and almost fluffy fabric, very kind for the skin.
Cotton muslin can be also made from organic cotton.
The last kind of muslin is a bamboo muslin [100% bamboo viscose]
These nappies are similar to bamboo nappies made from 100% plain bamboo fabric [with flat, homogenous texture].
They are similar when it comes to purpose and softness. They are a little bit more 'shiny', slick and soft to touch.
BAMBOO
Bamboo diapers is a name for two kind of products.
It can be used as a name for bamboo muslin we were talking about earlier or plain bamboo fabric.
The only difference is the kind of weaving – muslin is square and plain bamboo is like silk.
Both kind of fabrics are perfect for one more purpose – as a soft summer blankets.
We should also mention that bamboo doesn't make his own natural fibers. Bamboo material is a viscose – fabric made from synthetic fibers.
.

fot. Plain Bamboo POOFI, bamboo handkerchief
All muslin nappies should be washed in washing machine at 40oC. The temperature should not be any higher to protect the print.
We all take care to make our products kids friendly, but also safe and friendly for the environment. Paints we use to create our prints are water based and are  Oeko Tex standard 100 approved.