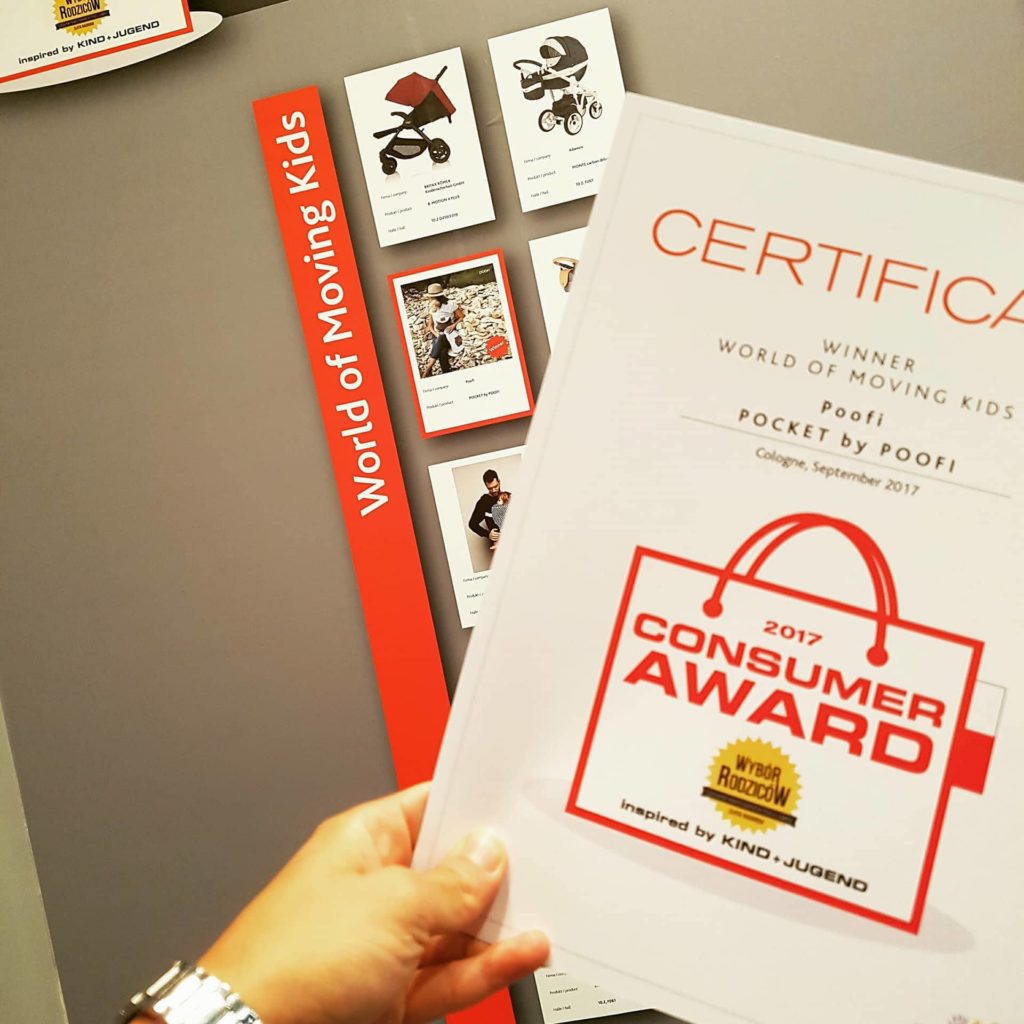 Golden Award "Consumer Award 2017 Inspired by Kind und Jugend" In Germany!
Hooray for Pocket!
This is the second time our scarf 'Pocket by POOFI' was appreciated by parents during one of the biggest trade shows in Europe!
Last year we were rewarded with the silver award, but this year our clients decided to reward us with a golden title.
It's such an honor for us!
This honorable mention helped us immediately, attracting guests from all over the world to visit our stand.
During these 4 days-long show our scarf was tried on and tied up more than ever before, but because it's so easy to use, it was never a problem. :)
Our scarf will travel now all over the world, presenting itself, mostly around Asia – and this is a special challenge for us because that kind of products are completely new there.
We would like to thank everyone who helped us in achieving this.  
Bar goes up very high for us now!
Previous awards for 'Pocket by POOFI'

Pozdrawiamy!