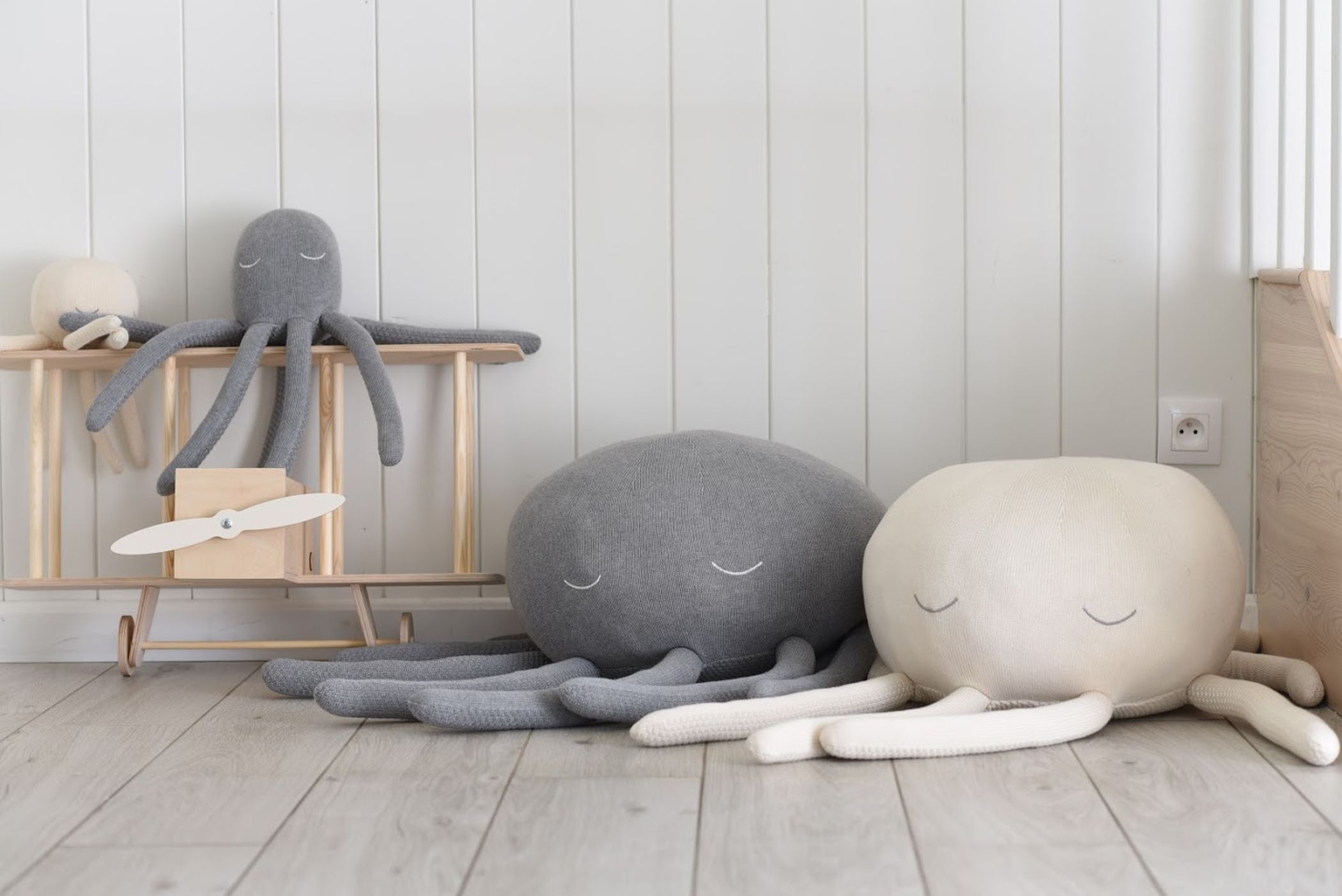 Octopuses – fun for the whole family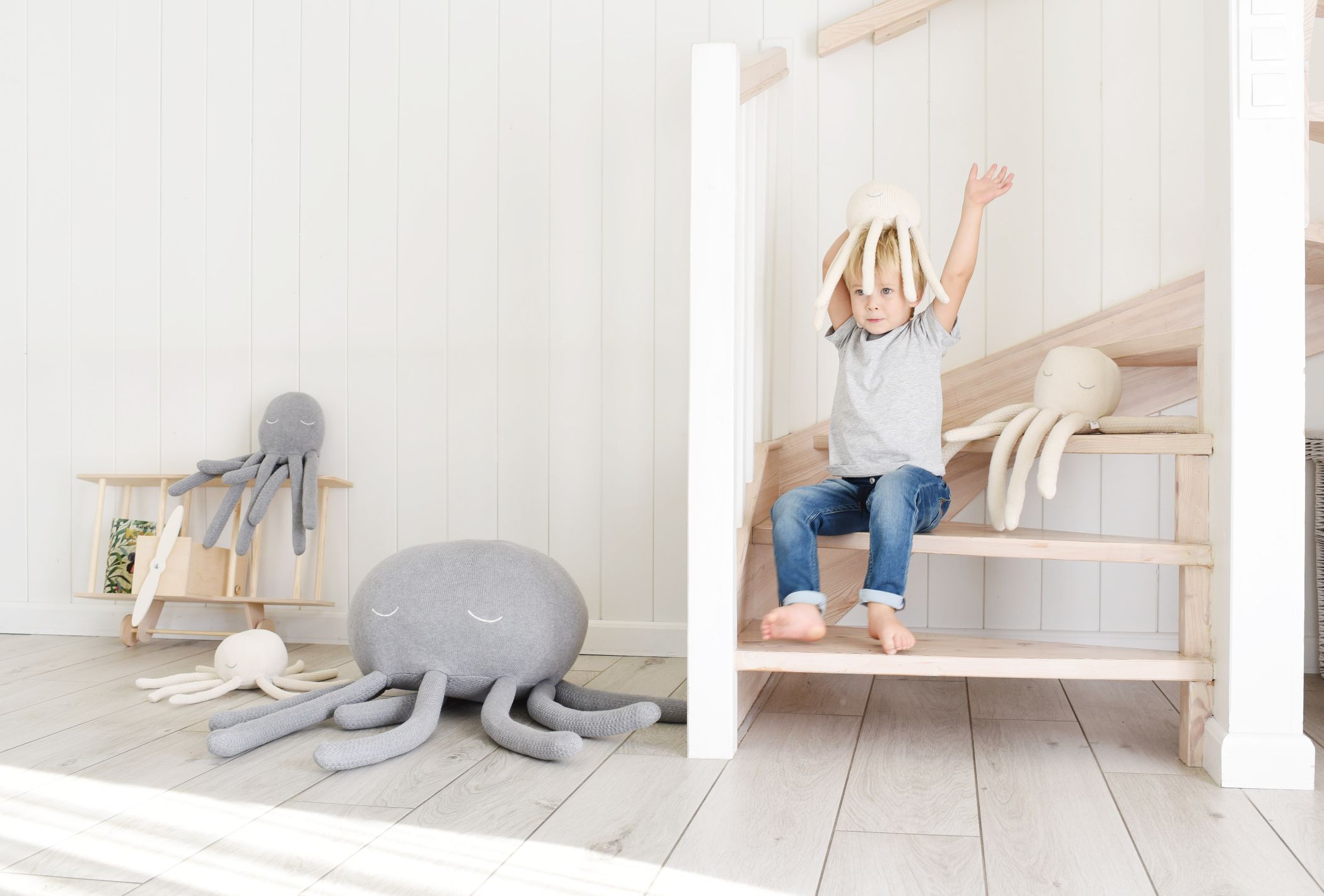 Poufs in Poofi – they are finally here!
Just look at them! It's such a fun not only for kids – we, adults, love to play with them just as much. And now just try to imagine your guests reaction after seeing them for the first time. Amazing, right?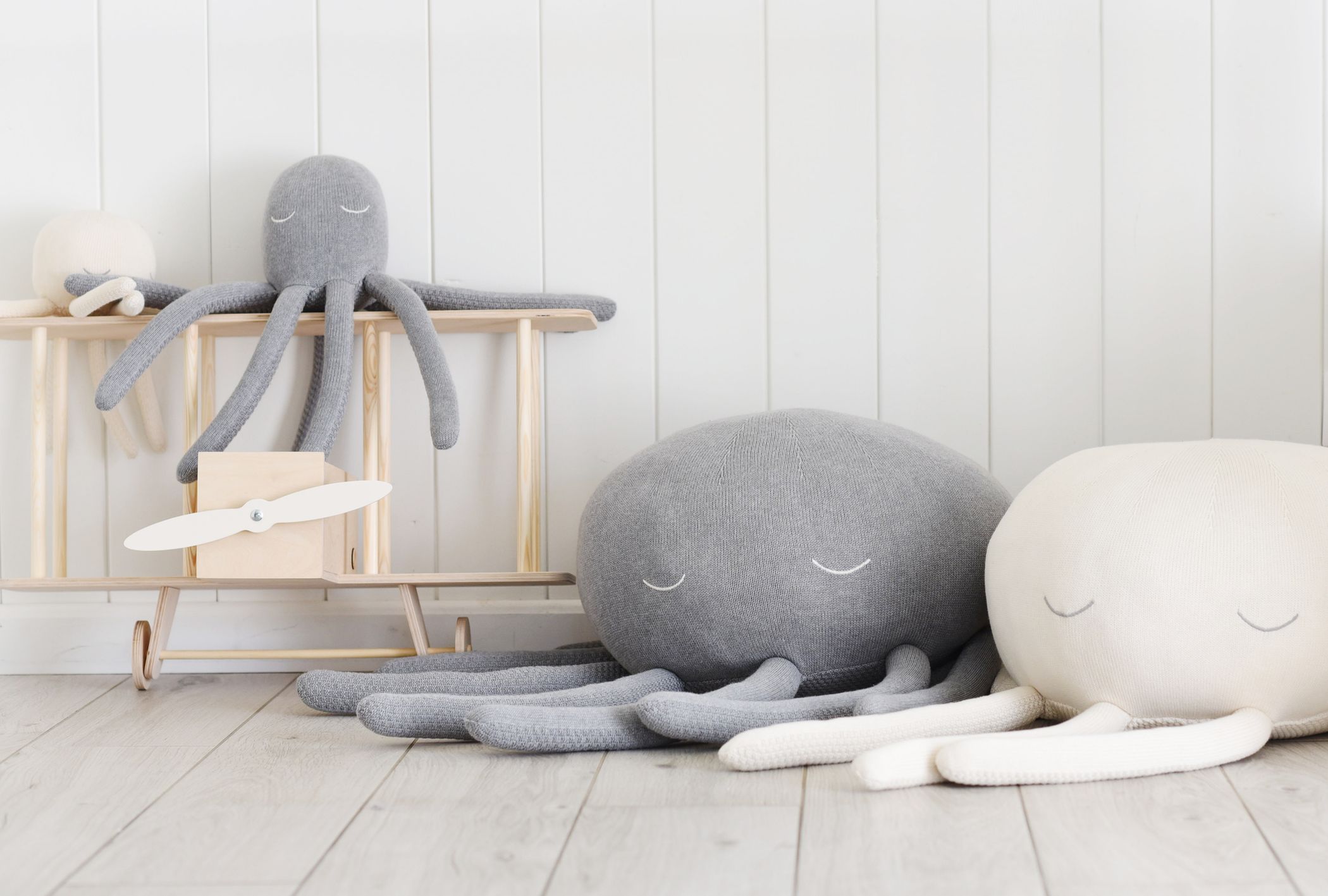 You can get these Octopuses in two colors, so you can match them with every room design. Their long arms are begging you to play with them, spurring your imagination. It's a perfect play for all senses, you can tie or braid them up, have fun with them on the floor.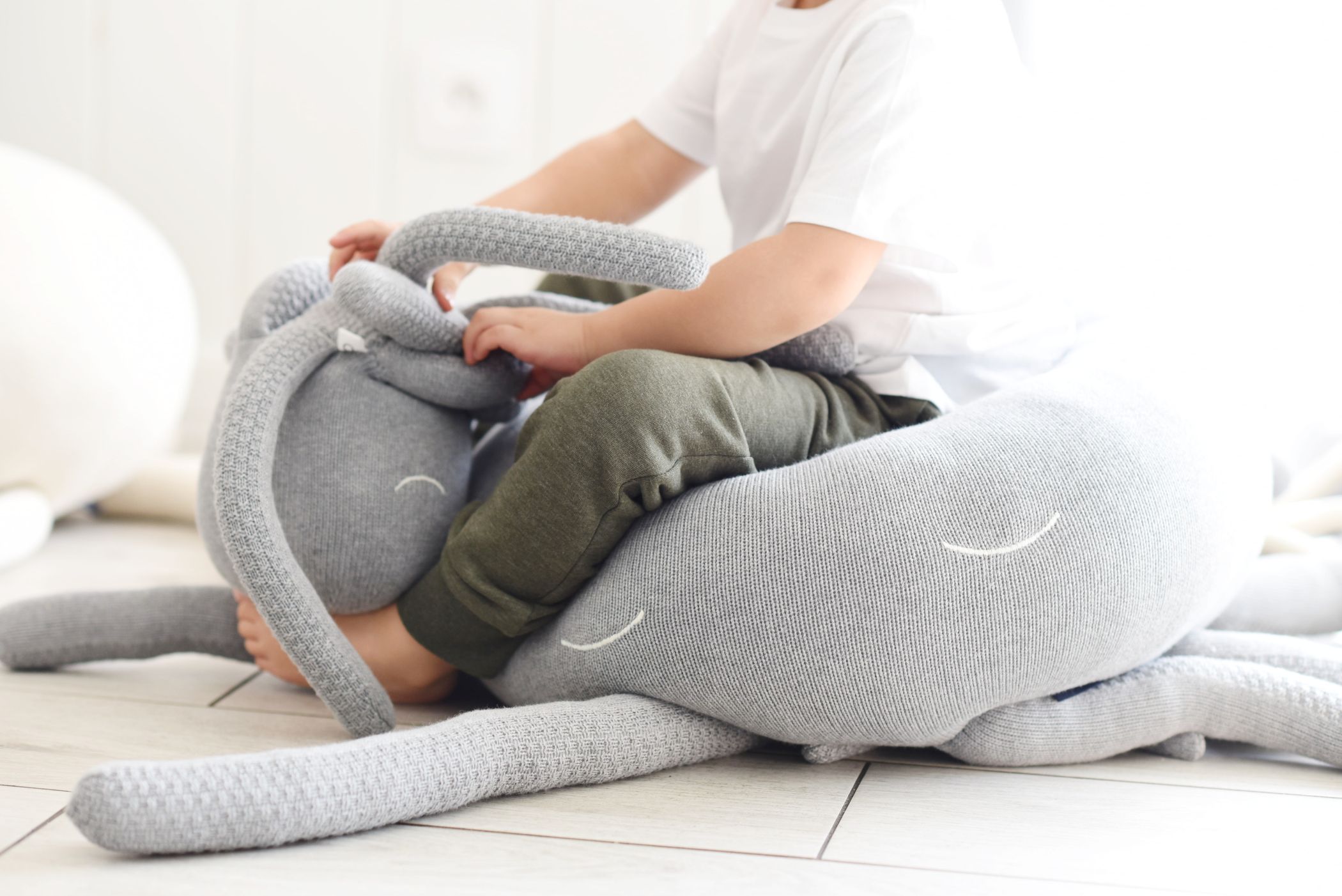 Poofi can offer you also Octopuses in smaller sizes as cute cuddle toys for toddlers and older kids. You can hang them above child's bed or take them for a walk.
These small Octopuses will look especially cute with our matching blanket.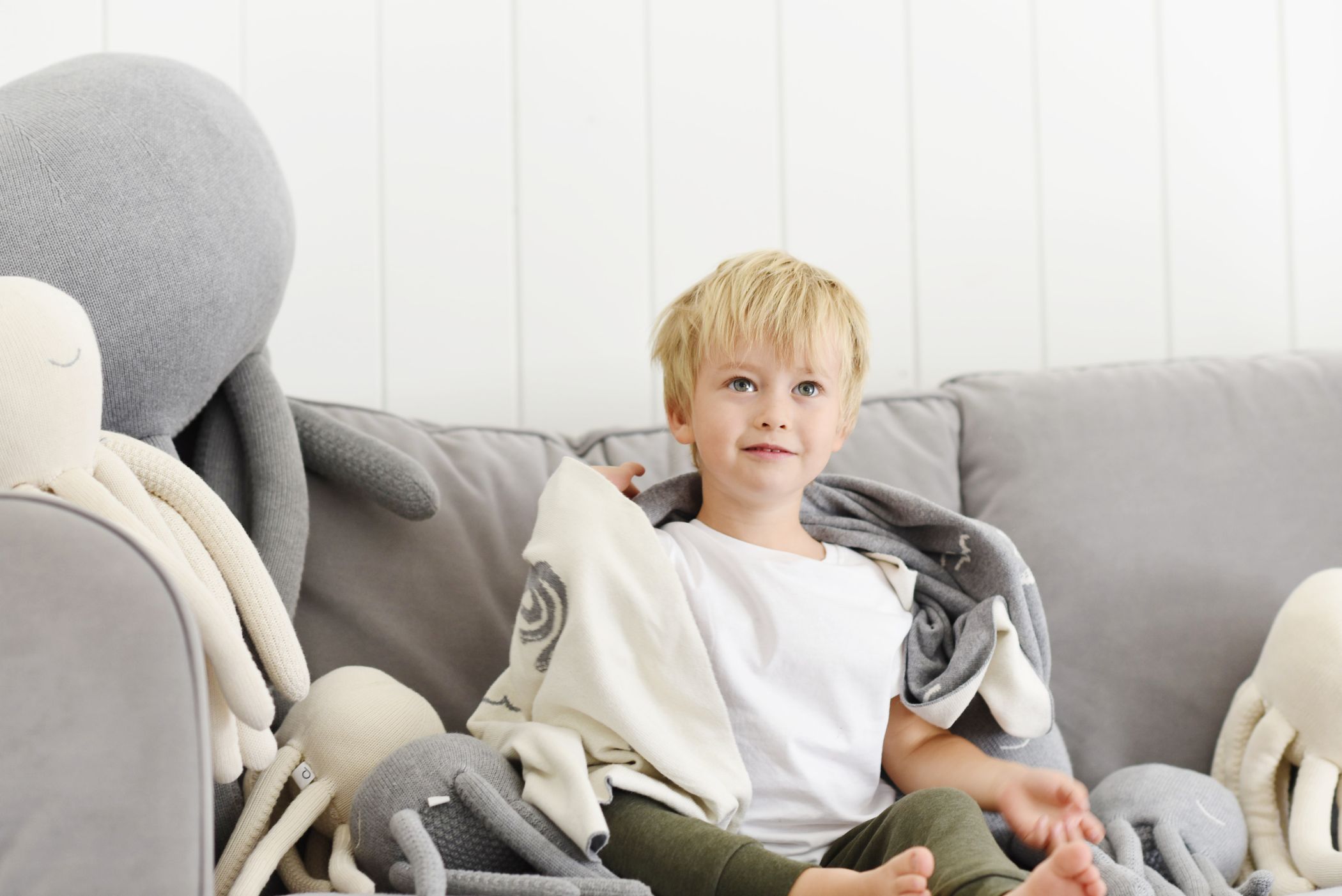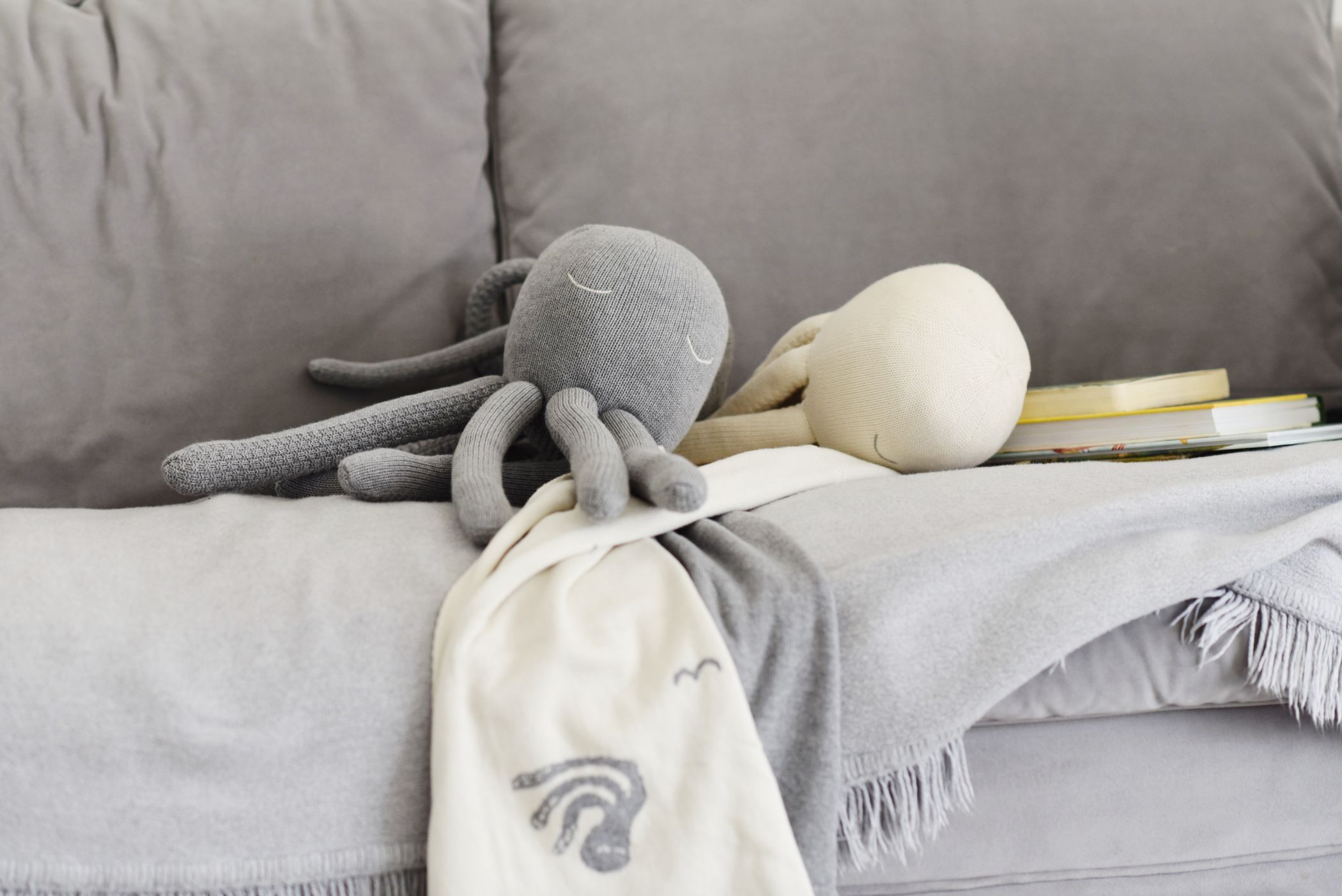 One side of this blanket is grey and decorated with beige octopuses, the other side is beige with grey patter. Every blanket is made from 100% organic cotton.