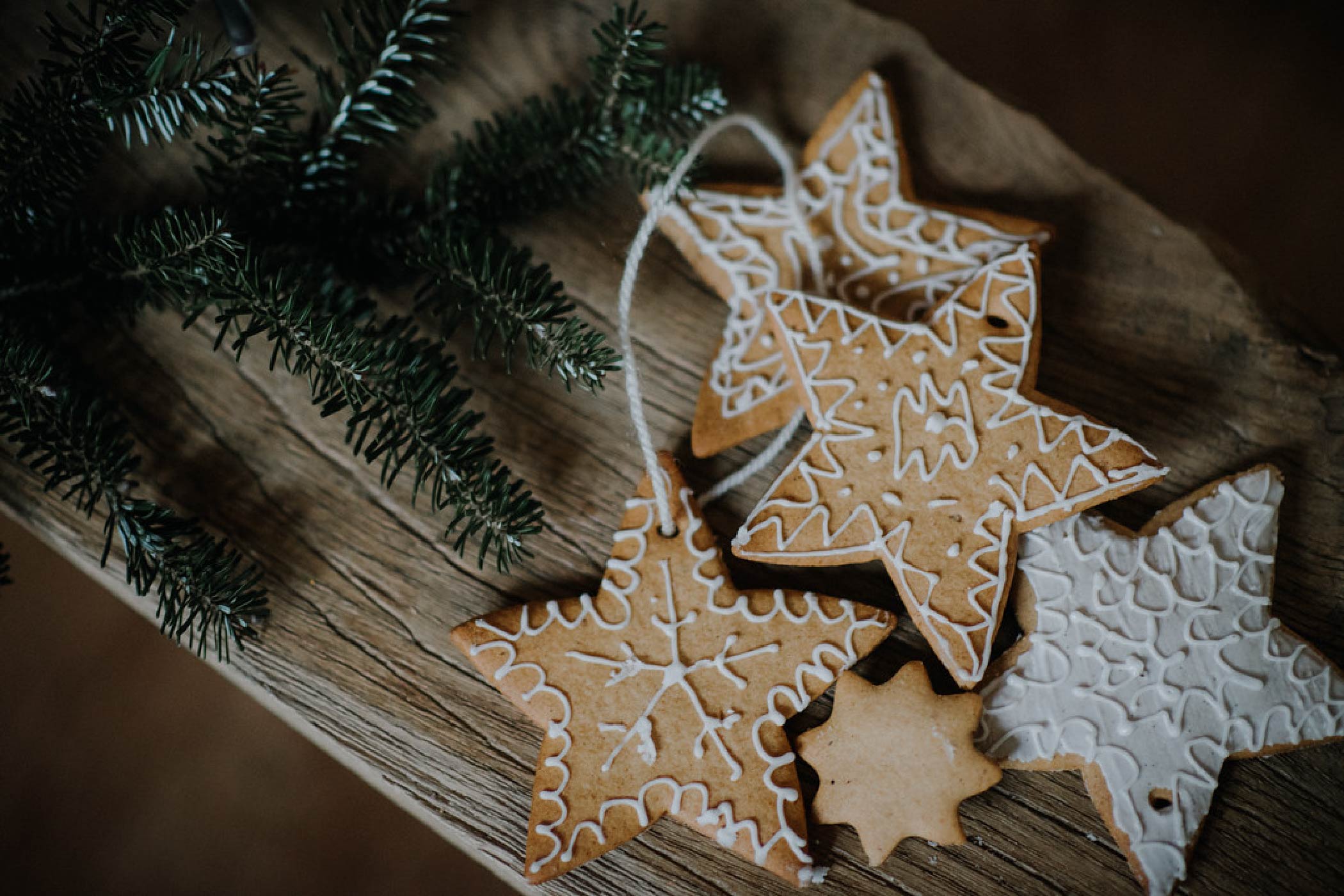 Christmas Gingerbreads recipe – super easy!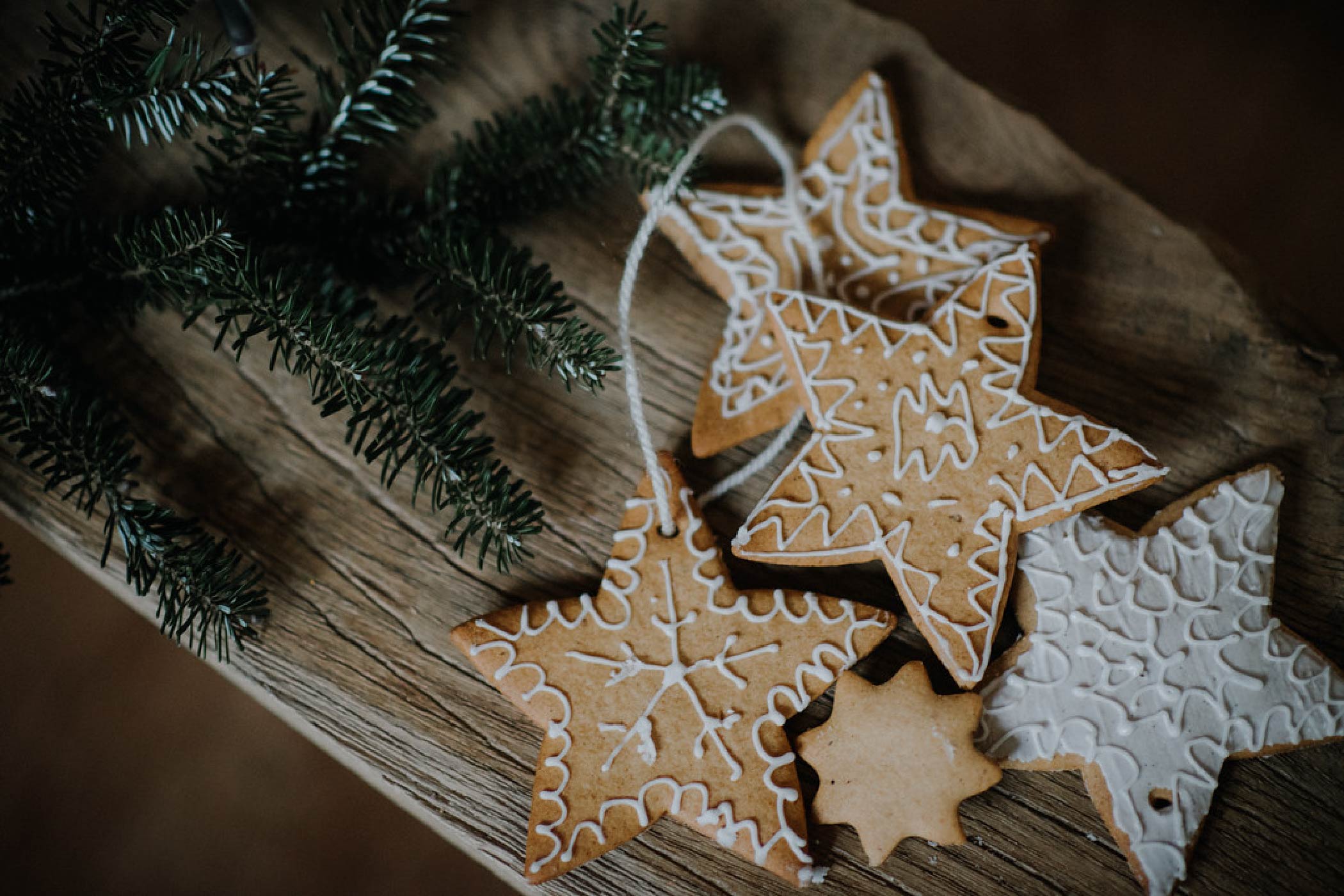 Christmas are coming!
This one special time of the year when we want to be with our families  more than ever.
Today we will show you how to make things nice and …tasty :) at the same time.
Before you'll get to the cooking, bring some Christmas spirit into your kitchen – play some Christmas songs and make sure you won't be alone. It's an old truth that the best food is the one made with love and happiness and good company.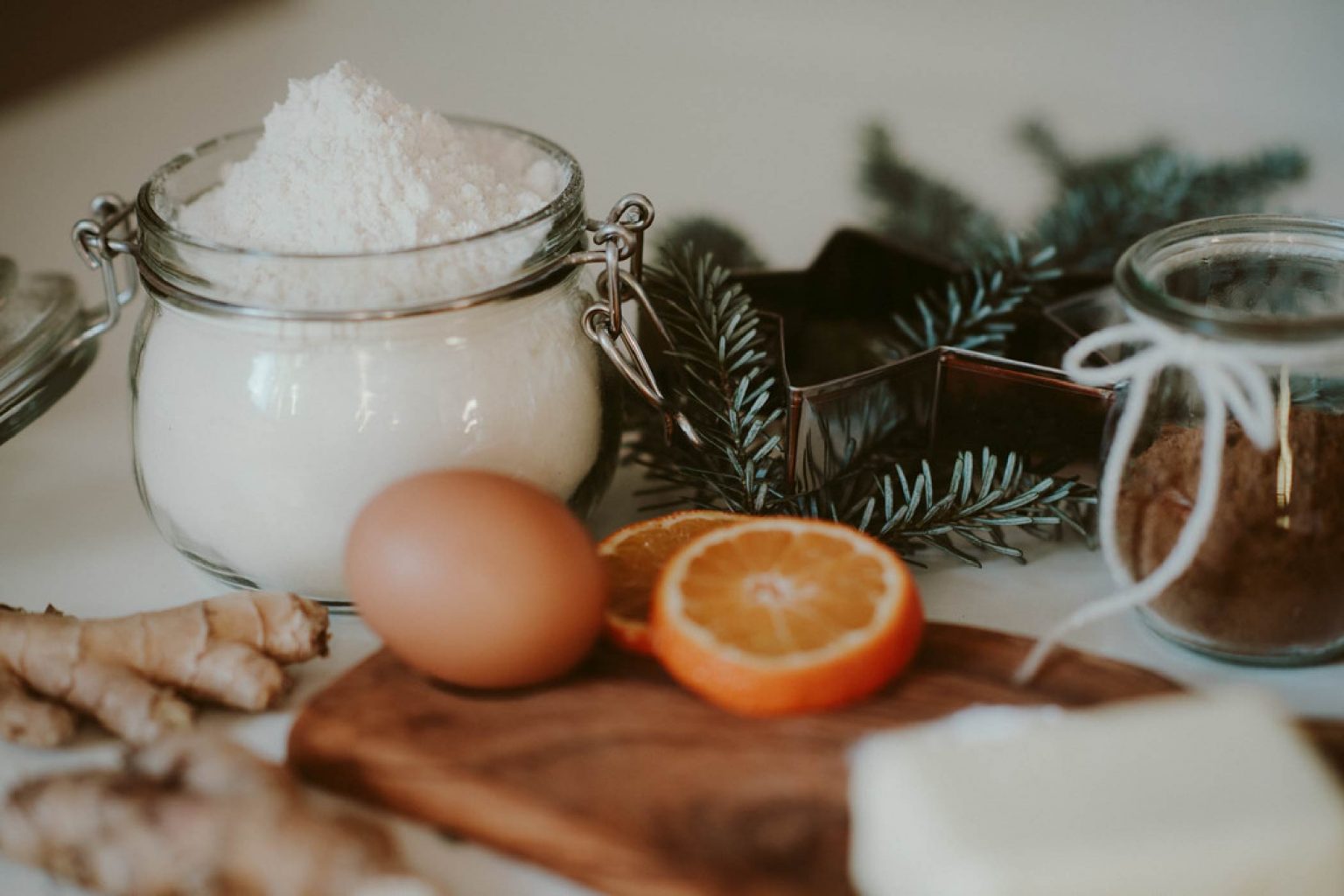 Ingredients:
¼ cup of honey  (~320g)
80g butter
½ cup of brown sugar (~100g)
1 egg
3 cups of flour (~470g)
1 teaspoon of baking soda
1 1/2  – 2 tablespoons of gingerbread spices
Let's start with the flour – sift it to the bowl and slowly add hot honey, mix it.
Next ad the sugar, baking soda and spices. Mix it well and then add the butter and egg.
Now you can start kneading the dough until smooth. It should take around 10 mins.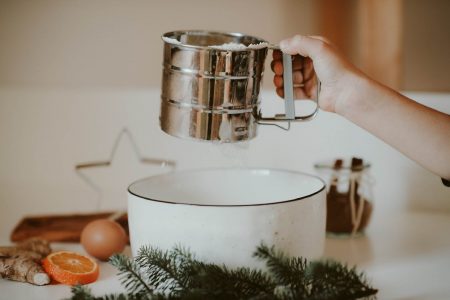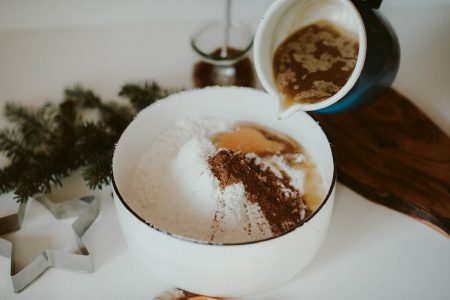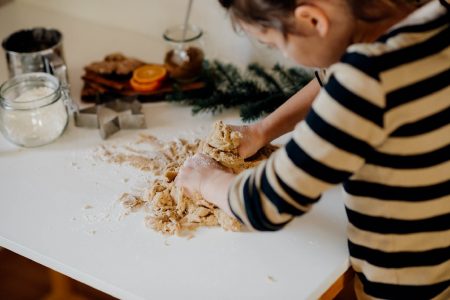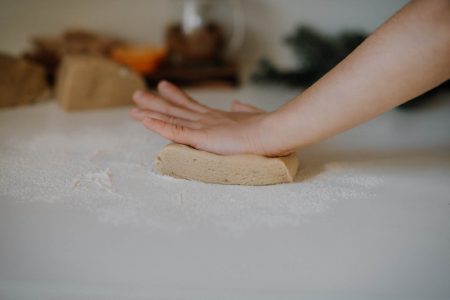 Sprinkle the table with the flour and roll the dough. It shouldn't be thicker than 1,2 cm. Now you can start cutting gingerbreads out with your favorite molds. Apply beaten egg on top of them in a thin layer and arrange them on baking pan covered with baking sheet. Bake them for 10-15  mins in 180oC.
Baking time depends on how thick your cookies are.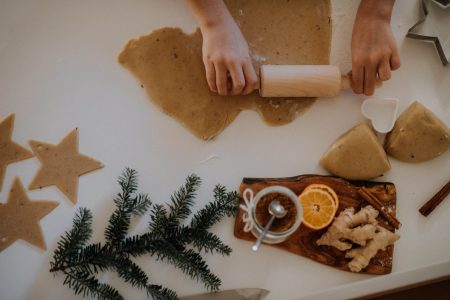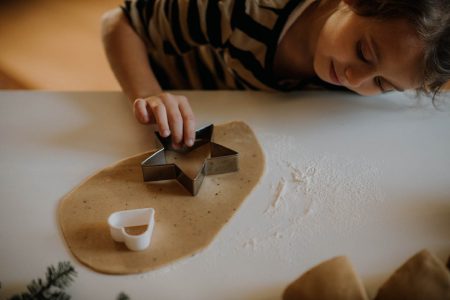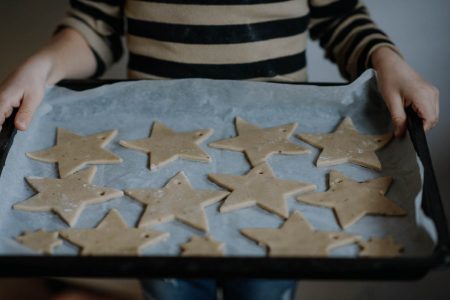 When baked, let the cookies cool down and then let your creativity run wild while decorating them. :)